Our services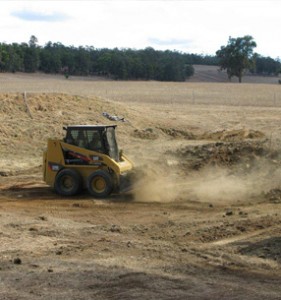 Listed below is an outline of our services.  If you have any requirements not listed please don't hesitate to contact 3KD Contracting to discuss your project.
Site Excavation
Site Cleans
Site Levelling
Pool Digs
Demolition
Driveway Preparation
Landscape Preparation
Rubbish Removal

House Pads
Footings / Trenching
Concrete Cutting
Tree / Garden Removal
Soil compaction
Soil Delivery
Rock breaking
And Much More…….
3KD Contracting aims to win and maintain customers through quality work which provides value to their Business

Testimonials
We have been using Dave at 3KD for the past 4 years for all our site preparation and find he is an excellent operator. He is very reliable and proficient at what he does and is one of the few Bobcat operators in Perth who can work unsupervised and gets the job done perfectly every time. Would thoroughly recommend his services for any earthmoving needs. - MARK MANOLINI, VIVID GREEN
Over the years in which we have used 3KD Contracting we have found that they provide a professional and cost effective service. Dave's work quality and attention to detail when conducting earthworks on our site sets him apart from his competitors and makes our lives a lot easier. I would not hesitate to recommend 3KD Contracting to anyone looking for a bobcat and earthworks contractor. - CULLEN LONG, PRINCIPAL LANDSCAPE
It wasn't until I found David form 3KD contracting that I believed I had the company I was looking for. David is on time, thinks not only about his job, but what is to follow and suggests ideas to make things easier for all of us. When his part of the job is finished he does the thing which is missing with a lot of trades today – He cleans up – Dave you are indeed a rare find in today's market. - GRAHAM, TRANSFORMING HOME & GARDENS